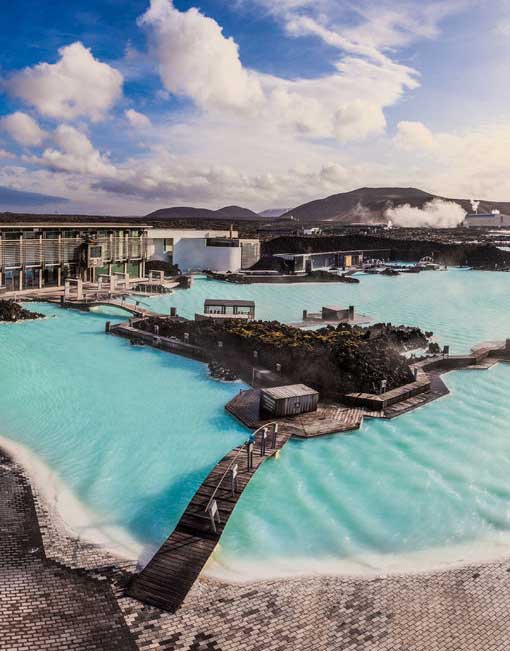 Blue Lagoon
€225 – €300
Duration: 3 hours
Distance: 50 km
Price: € 225,- up to 4 passengers
Price: € 300,- 5-8 passengers
*Price does not include admission charge to the Blue Lagoon
To buy tickets to The Blue Lagoon you need to pre-book on Blue Lagoon's website.
Note: If your tour is due within 24 hours please contact TaxiReykjavik directly by phone (tel.: +354 822 8278) and pay on location.
1-4 passenger
5-8 passengers
The Blue Lagoon is a geothermal outdoors spa, located in a lava field 39 km from Reykjavik (about 13 km from Keflavik Airport). The lagoon's warm seawater is rich in mineral salts, silica and blue green algae. To many visitors bathing in this surreal environment is the highlight of their visit to the Iceland. For more information about the Blue Lagoon facilities visit the Blue Lagoon Website.